Hands to Work, Hearts to God
TOOLS of HOPE
Thank you to all who donated to our Tools of Hope fundraiser in honor or memory of the fathers and father figures in our lives. The donations have been forwarded to Church World Service. *********************************************************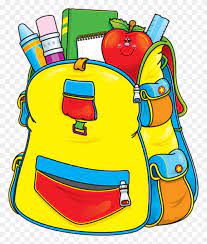 Monthly Mission for August
Our newest mission is collecting school supplies to be donated to the Loaves and Fishes food pantry at the Dalton United Methodist Church for distribution to area school children. Please bring your donations to Sunday morning worship or drop them off at the church during office hours Tuesday-Friday 9-2. If you have any questions, please contact Beth O'Connor at cgoconnor77@aol.com or 413-347-2370.
The following items are being collected:
Pencils – Colored pencils – One subject notebooks
Colored markers – 1.5 inch binders – Loose leaf paper
Composition books – Plastic folders – Black pens
Blue pens – Pencil boxes – Highlighters
Backpacks – Boxes of Kleenex
The Green Gargoyle
A Thrift Shop offering household Items, Women's and Men's Clothing, Children's and Baby Clothes, Seasonal Items & Household Decor, Glasswear, Jewelry, Handbags, Quilts, Shoes, and many more items. We have a Book Store, too! Come check us out!
Vist our Facebook page for news on upcoming sales and special events at the GG!
Hours of Operation
Fridays 10:00 a.m. – 2:00 p.m.
Saturdays 10:00 a.m. – 1:00 p.m.
If you have items in nearly new condition which you would like to donate, please contact the church office. Books in good condition may be donated anytime the shop is open.
Youth Mission Trip
Our church sponsors a Youth Mission trip open to area high school youth who will travel to a community in need and spend a week sharing God's love through work and recovery projects and youth activities. A trip is planned for summer of 2022 – contact the church office for more information.
Knitting Kneelers
Knitting Kneelers is a Prayer Shawl Ministry of our Congregation. Every Third Wednesday this group gathers for fellowship and to knit/crochet prayer shawls for those in need. The shawls are shared during the service several times a year and are blessed before being distributed.
Loaves & Fishes Food Pantry
We are always collecting food for our local food pantry. Leave your donations in the white shed
entrance at the top of the stairs in the red wagon. The food pantry is located at the United Methodist Church of Dalton, 755 Main Street, Dalton.
Open Tuesdays from 4 to 6 p.m.
Ukraine Crisis We are still accepting donations for the following agencies until June 1.
• Sunflower of Peace– They collect medicine and various equipment to be shipped to Ukraine
• Save the Children is concerned for children caught in the middle of armed conflict. Your donation to Save the Children's Ukraine Crisis Relief Fund can help provide children and families with immediate aid, such as food, water, hygiene kits, psychosocial support, and cash
assistance.
• Send in your donation via check or cash.
Check – Mark in the memo line which organization you would like it to go to; Save the Children or Sunflowers of Peace. Place the check in an envelope and mark it: Attention Missions.
Cash – Put in an envelope with your name, organization donating to and Attention Missions.
• Donations can be placed in the offering plate, dropped off in the office Tuesday-Friday 9-2 or mailed to the church at 514 Main Street, Dalton, MA 01226.
Join Our Community
We welcome all those who wish to walk and work with us in God's journey. If you have questions or are interested in learning more about our community, please submit a message and someone will reply.